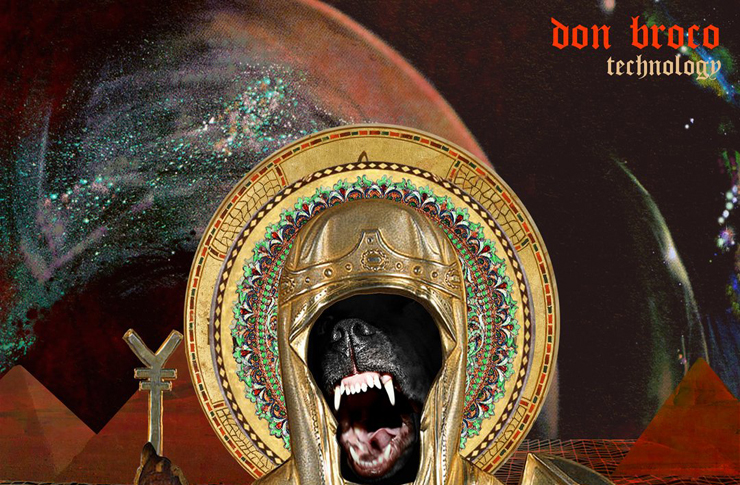 Being the son of a music teacher has meant playing and listening to all kinds of music has been a massive part of my life. When I "get in the zone" coding on a project I couldn't do it without coffee (black, 1 sugar) and some good choonz blasting through my headphones.
I've decided to start a blog category about music just to share my thoughts on music new and old. I'm not gonna rabbit on too much about the stuff I review – the main reason I'm even doing this just is that I want to share my love of an eclectic mix of good (or bad) music…
I'm starting with a fairly heavy alternative rock album by a 4 piece band called Don Bronco and their latest album…
Rating: 4/5
Standout Track(s): Greatness
Genre: Alternative Rock
Sounds Like: Deaf Havana meets Fall Out Boy meets Royal Blood
When I first listened to this album I had never heard of Don Bronco but I was massively impressed. The musical style, production and writing are all top notch and although it's heavy I think it's hugely accessible to many musical tastes.
They are a very "shoreditch-cool-kids" kinda band but even so – I would say that all the tracks on the album are well written and catchy in some way. They're slightly formulaic in places using tricks of the trade from various music genres to get your head bobbing and singing along but surely that's the point?
As a drummer, I always take note of the drums in any music I listen to and to be fair the Don Bronco drummer is good. He doesn't do anything outlandish but does exactly what the track needs every time. Their musical style lends him to use a disco style beat quite a lot but he then smashes out some lovely breakdown grooves too.
The production is lovely jubbly – I currently listen to music Beats Solo 3 headphones and this album is a joy to listen to on them. It has the spectrum of frequencies keeping all instruments clear to listen to individually – all whilst still having a nicely blended heavy sound.
Overall it's a great album! Good if you're a metalhead wanting a little light relief and a perfect intro to something heavier if you're not into rock/metal normally. After just one listen, I had all their albums lined up ready to listen to (they are also very good). As soon as the lockdown and covid19 stuff has buggered off, I will be keeping an eye on when they tour so I can go see them live.
Don Bronco also have a very unique set of funny/weird music videos – so if you're not in the mood to listen to the full album… I recommend you watch the music video to my stand out track of the album, 'Greatness'.